WE WILL WORK WITH YOUR SCHOOL TO ACHIEVE THE PERFECT LOOK FOR YOUR CLASSROOMS AND HALLWAYS
We recognize the importance of durability and comfort when choosing floor coverings for schools. All of the carpet tiles and broadloom carpets we install in schools is fire graded and heavy duty contract graded. With an extensive range of commercial carpet or tiles to choose from, many different looks can be achieved.
Our customers include Government, Catholic, and Independent colleges. Having provided services to schools over many years, we deliver a committed and reliable service to ensure works do not cause disruption to staff or students. Whether works are completed within school holidays or after hours, St Clair Floor Coverings will ensure your school's carpet will be installed with little or no impact on the staff or students.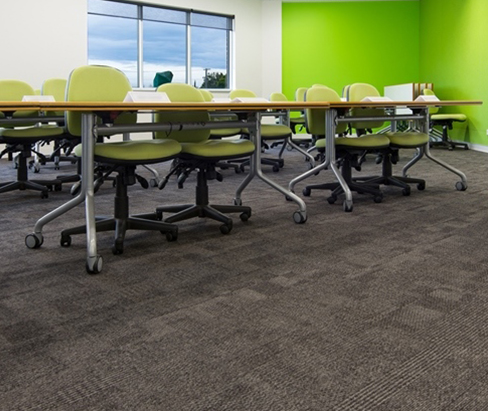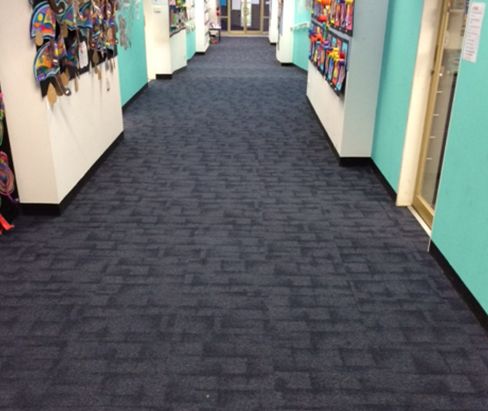 St Clair Floor Coverings supplies and installs quality broadloom carpet. It can be laid on top of underlay for a softer cushioning, which is especially preferred by the children sitting on the floor.
Our commercial carpet comes in wool, prolyprophelyne, and solution dyed nylon, which come in a range of finishes, including twist pile, plush pile, and loop pile. They also come in a range of colours and patterns, or we can supply custom designs, perfect for any project.
Carpet tiles are also a great option for schools, where there is a lot of foot traffic, wear and tear, and spills. Carpet tiles are modular, which makes them affordable to replace and repair, and they are very heavy duty, making them the perfect product for a school environment.
They have the option to be cushion backed to reduce sound, and match the comfort of a broadloom carpet. Carpet tiles come in a range of colours and textures, so it is easy to add a splash of colour to the room, making for a stimulating classroom. The design possibilities are endless.